About the Purple Runway Program
In close collaboration with FedEx, MAC is proud to offer the Purple Runway program as a pathway to becoming a FedEx pilot.  Working together, you will be guided through the necessary steps for success.
Eligible pilots can participate regardless of their level of piloting experience, whether they are college level or have feeder airline experience.
Students from accredited universities and AABI aviation programs, who have a 2- or 4-year degree with 2.5 GPA, can begin their pilot careers at MAC with a transition opportunity to the FedEx Trunk Fleet.
Purple Runway Success Stories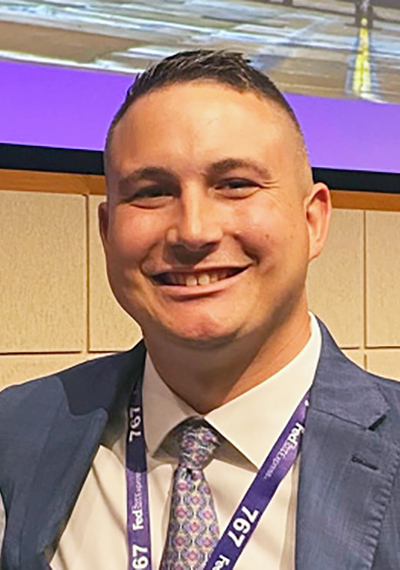 PILOT: Michael VanHoy
I was hired as an ATR First Officer at MAC and joined the Purple Runway Program six months later. I flew some of the more "exotic" routes out of Aguadilla, Puerto Rico and Miami, Florida. I also became part of the Safety Committee and Jumpseat Committee, where safety is our top priority. The commitment you make to feeder operations is rewarded by an opportunity to become a FedEx pilot. After successfully completing the Jet Transition Course, it was time to prepare for the in-person interview. You arrive in Memphis and meet the rest of the interview group. I encourage everyone who goes through this process to have fun with it and enjoy every step. With hard work and a good attitude, you will be a FedEx pilot.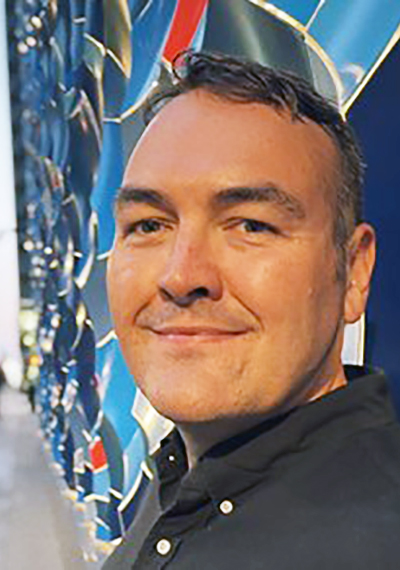 PILOT: Joshua Taylor
When I was hired at Mountain Air Cargo, I was about 80 hours short of satisfying the cross-country airplane PIC time for an ATP because I flew helicopters in the Navy. Although the task was daunting, I wanted to be a FedEx Pilot. I felt the best course of action would be to start on FedEx Feeder routes. I flew the Cessna Caravan on the part 135 side of MAC in San Juan and Puerto Rico. After completing the minimums for an ATP, I was scheduled for ATR training. At the beginning of my part 121 career at MAC, the Purple Runway Pathway did not exist. Once the Program was created, I knew that it was the best opportunity I would have at getting an interview, which tends to be the most challenging part of earning a spot in the illustrious group of FedEx pilots. As the first candidate to complete the entire 3-year Pathway, I am humbled and grateful for the opportunities afforded to me during my tenure at here. Look no further than MAC. This is the best place to start your airline career and become the pilot FedEx wants operating their trunk fleet of jets around the world.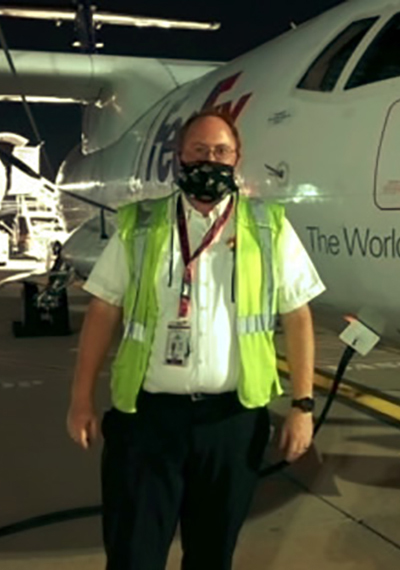 PILOT: Kevin Gaul
I was at MAC for over 5 years. In that time I discovered the stability that cargo provides and saw the FedEx operation firsthand. I was fortunate to fly with some of the best pilots and had some great mentors along the way. When the Purple Runway program was announced, I took my chance and signed up. Everyone involved could not hide their passion for FedEx, this program, and the desire to make it a success.
Frequently Asked Questions
How does the program work?
This program offers a unique approach to pilot training, advancement and a pathway to the FedEx fleet. Working with MAC and participating university aviation programs, you will be guided through the necessary steps to become a FedEx pilot.
Eligible pilots enter into a Participant Agreement with Mountain Air Cargo. Participants must successfully complete requirements and demonstrate they meet the experience, skills and qualifications of the FedEx pilot job.
You can participate no matter where you are in your flying career: college level or Feeder airline experience.
This is a structured program to build your career path to Jet Transition Training offering:
College Tuition Assistance
Pilot in Command Time
Mentoring
Advanced Training
Who's eligible for the program?
Pilot must be employed for at least six months at Mountain Air Cargo
Pilot has not previously tested or interviewed with FedEx for a trunk pilot position
Ability to hold first class medical
Eligible to work in the u.s.and qualify for rapid visa issuance
Stable employment history
Earned two-year degree (minimum) or four-year degree (preferred) with a 2.5 or higher GPA from accredited college/university or AABI accredited aviation program
Sign program authorization and commitment paperwork
Successfully complete Cog Screen/Neotest battery
What are the requirements to complete the program?
Complete four-year degree with 2.5 or higher GPA from accredited program
Maintain ability to hold first class medical
Acceptable attendance, reliability, and performance records
Acceptable training performance (no training or line check failures)
Successfully complete at least one initial qualification evaluation and all recurrent evaluations with the Feeder
Complete minimum service and hours obligation to Mountain Air Cargo: at least 36 months of active service and minimum of 500 hours as PIC for multi-engine turbo prop aircraft
Successfully complete Jet Transition Course (JTC), administered no earlier than two years after enrollment date
Attend the FedEx Experience Summit
Complete an applicant profile on pilots.fedex.com
Successfully pass the Panel and Situational-based Interviews
Are current MAC pilots eligible for the program?
Yes. Contact your HR team memberfor details or call 1-828-466-6678.
Do I have to be a MAC employee to be elgibile?
Yes. You are eligible after six months with the company to participate in the program.
If a MAC employee has already interviewed at FedEx and was turned down, can they participate in the program?
No. The program is limited to Feeder pilots who have not previously tested or interviewed with FedEx for a pilot job.
How long will it take for a program participant to be eligible for hire at FedEx?
This will depend on how long it takes a participant to acquire 500 PIC hours at MAC in a multi-engine turbo prop aircraft to satisfy the FedEx requirement of 1,000 PIC hours in a multi-engine turbo prop aircraft or jet aircraft (GTOW 12,500 or above).
Is there a limit on the number of program participants FedEx will hire?
FedEx may impose reasonable limits on the number of participants enrolled in the program and the number hired as trunk pilots in any given calendar year.
If a program participant becomes ineligible to participate in the program because of training, disciplinary or reliability issues, can he/she become eligible again at some point in the future?
Participants that are unsuccessful at any step of the program or other FedEx requirements are no longer eligible for the program.
Can the program be terminated?
Yes, in the event of termination of the program, participants already enrolled will have the opportunity to finish the program, unless the Feeder ceases operation or FedEx is not currently hiring trunk pilots.
Will program failures impact my employment at MAC?
No. Your performance on FedEx related milestones does not impact your employment with MAC.
What happens if a program participant completes all program requirements, but accepts a job offer at another airline?
If a participant successfully completes the JTC course and subsequently withdraws from the program to accept a pilot job at another carrier, that individual must reimburse FedEx for the actual expenses associated with the course.
Is there a scholarship for the program?
The FedEx Purple Runway Aviation Scholarship is an extension of the recently announced aviation pathways program:  "Purple Runway – A FedEx Pathways Program"
For more information on the FedEx Purple Runway Aviation Scholarship, please visit here.
Get In Touch
We want to hear from you. Contact a recruiter to learn more about the application process and get a personal guide to joining the MAC team. Or visit us at one of our upcoming recruiting events.
Upcoming Recruiting Event
Response:
MAC also has strong commitments in the areas of Diversity, Equity and Inclusion as well as Environmental Sustainability.