About MAC
MAC operates an express cargo feeder fleet specifically designed for FedEx. Our growing and talented team of pilots and mechanics do an amazing job of operating more than 150 daily flights to nearly 55 destinations across the Eastern U.S. and Caribbean.
MAC operates ATR 42 & 72s, Cessna 208s & 408s and next-gen ATR and Cessna aircraft.
Headquartered in Denver, North Carolina, MAC also has four main flight crew bases located in Indianapolis, Memphis and Puerto Rico (San Juan and Aguadilla). 
To maintain our fleet, we have a 64,000 sqft full-service facility for ATR heavy maintenance in Kinston, North Carolina. Our Part 145 MRO is also located here. As our largest maintenance facility, we have a full parts room and avionics department. Our training is also conducted at this location.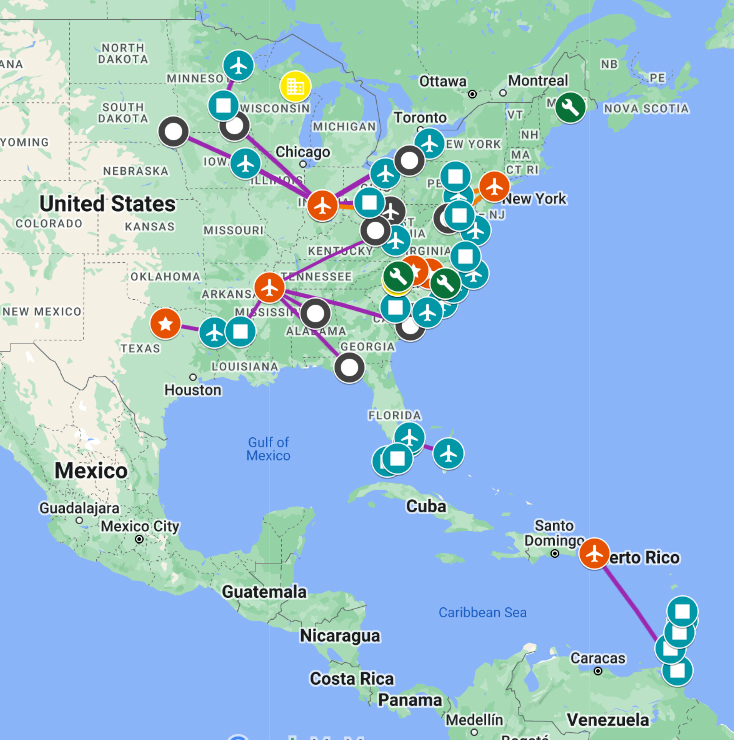 MAC crew bases and maintenance hubs.
To be the safest, most reliable, cost effective and on time airline in the air cargo industry.
To safely provide our customers with a superior level of reliable express air cargo service and to perform such service at the lowest cost.
We serve, care, empower, perform and embrace all opportunities with tenacity.
Every action we undertake reflects our core values, and our character.
The foundation of our operations consists of 4 core areas: Safety, Reliability, Cost Effectiveness and FAA Compliance
We focus on exceeding the industries standards to ensure we are the benchmark of excellence in the air cargo industry.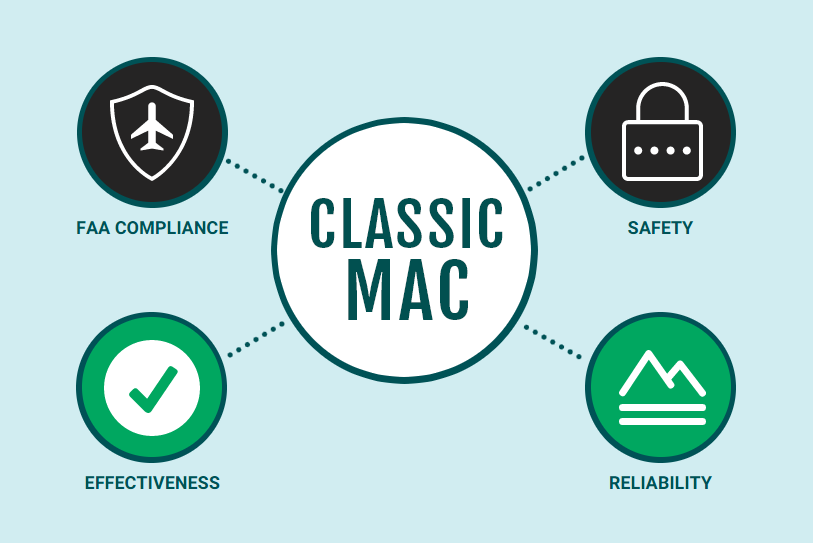 COMMITMENT
We have a COMMITMENT to our customers and each other – going that extra mile!
FAMILY
We respect and care for each other and treat each other as FAMILY!
TOGETHER
We stick TOGETHER! Together we stand tall and support each other for the higher good!
QUALITY
We are a QUALITY company with quality people, who provide quality service and a quality of life!